PEN PAPER STEEL and Introduction of the BURLS PPS
By Richard Evans of www.PENPAPERSTEEL.com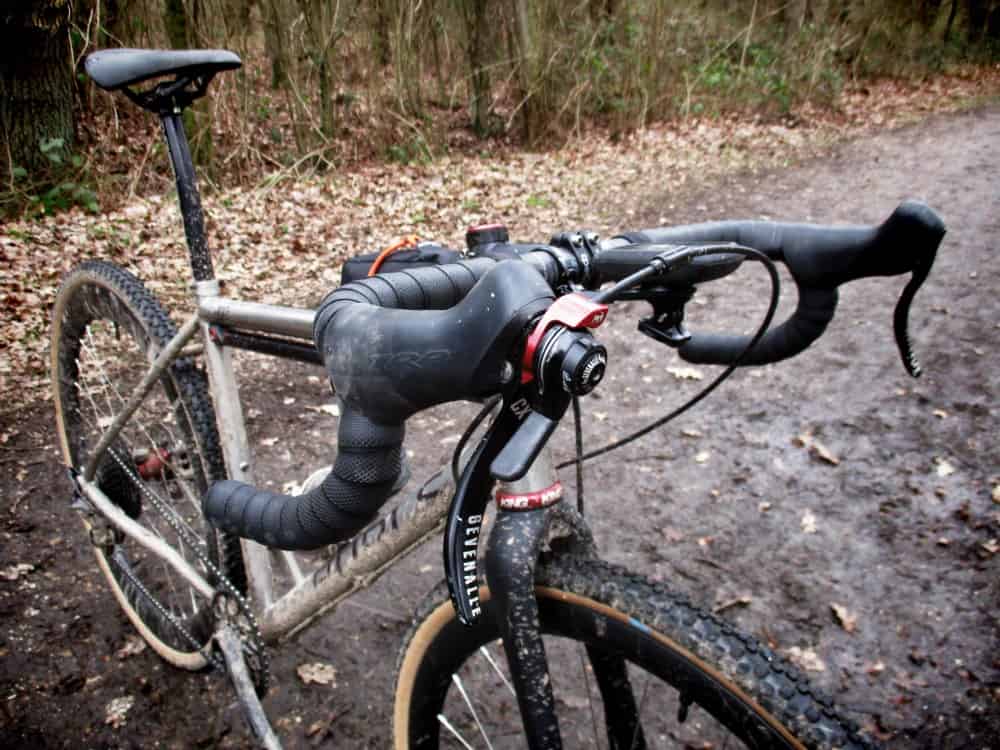 So late last year I was thinking about having a frame built for me with the premises it should be able to cover all the kinds of riding I love to do. Having built my own frames and having been a cycle mechanic for as many years as I can remember, I knew exactly what I wanted.
For those that don't know Burls, it is a small company based in Harwich here in the UK. Justin (Burls) has been designing frames for years, most of which are titanium and made in Russia. He has a long history of building custom frames and for some reason is especially well known on the Audax scene (Something which was good to know on those long days in the saddle).
Over several visits, cups of tea and head scratching we came up with the Burls PPS.
The idea behind it all was to be able to build a semi-custom batch built frame and fork. Something that could easily be assembled to someone's needs. Taking both 1×11 and 2×11 setups, 700 x 42c tyres (32c with mudguards), thru axles front and rear, the possibilities were endless.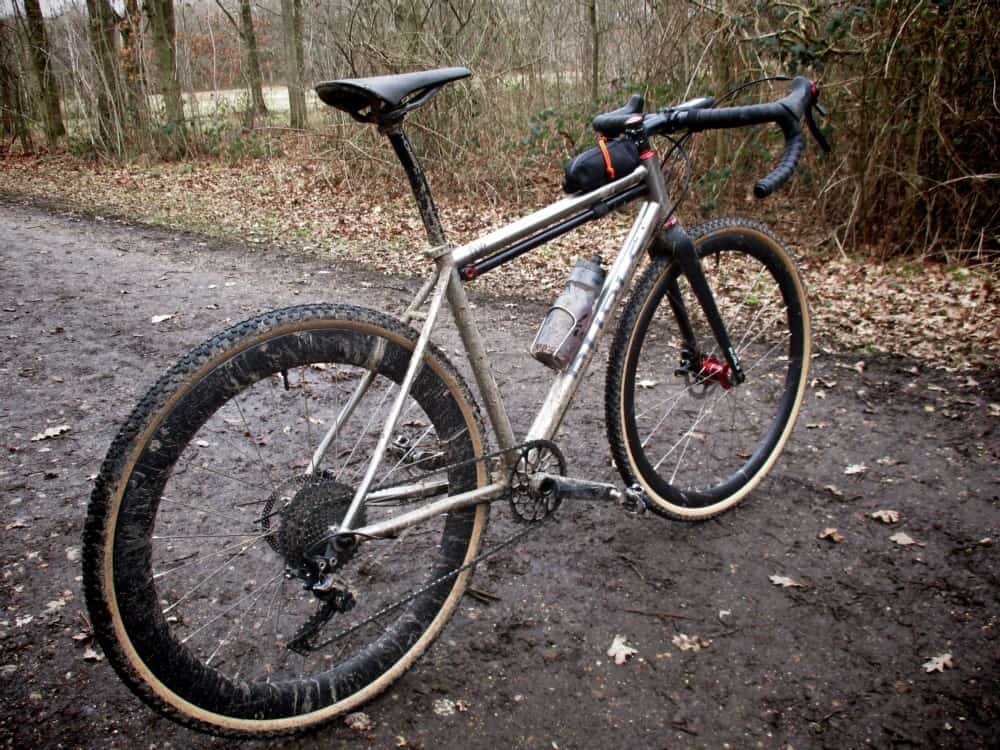 What do we mean by semi-custom batch built?
By selecting the 3AL-2.5V Titanium tube-set, the frame would be strong, stiff, yet be forgiving on long gravel rides. Also by sticking to the same tube-set, forks and basic braze-ons, the price could be economical. This way the 25 frames can then be custom made to each cyclists size. As Justin and I see it, you are getting a great custom frame that has already been designed for the purpose it was created for.
Full Specifications:
Frame: 3AL-2.5V Titanium, 142mm Thru Axle, 44mm Head Tube, Burls Seat Post Clamp
Braze-ons: 3x Water Bottle, Top Tube Bag, Mudguard Eyelets and Down Tube Cable Guides
Forks: Burls Carbon Tapered Fork, 15mm Thru Axle, Mudguard Eyelets
Seat Post: Burls Carbon PPS Seat Post
Top Tube Bag: Mack Workshop Zip-Top Bag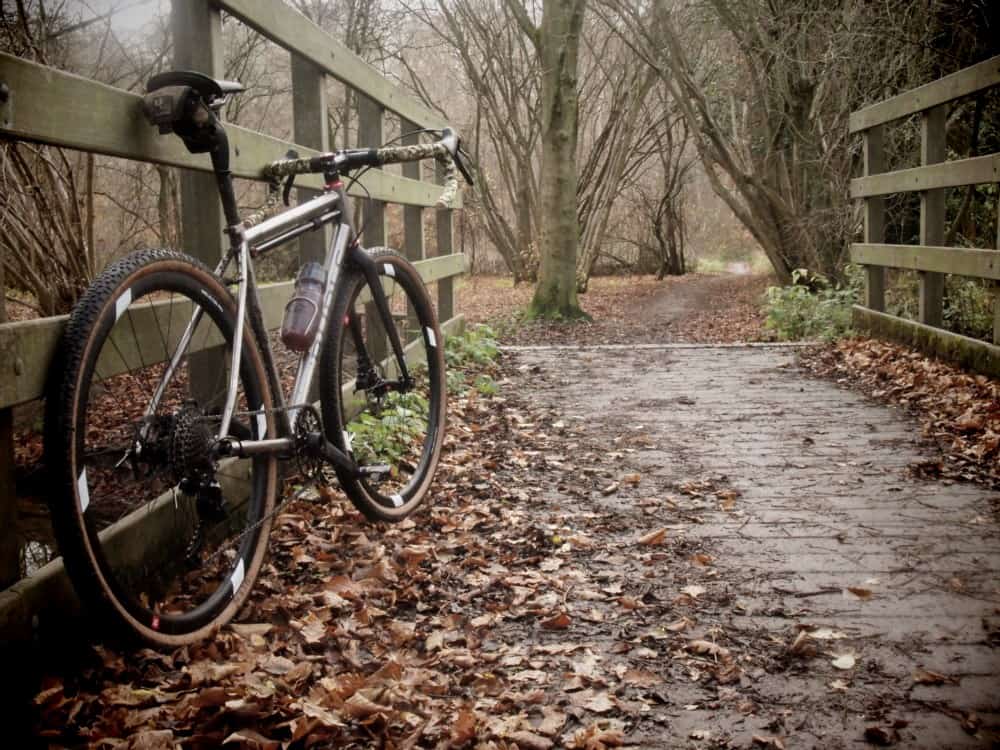 For those that are interested in one of the 25 frames we are going to have built, we have tried to make things simple. Once you have emailed us you will receive a form asking basic questions, asking for measurements and any special requirements you might have. By filling in the form we can then send you a bikecad drawing for you to approve. Once you have approved it we will ask for your deposit.
Once all 25 frames are in the pipeline the frame, fork, seat post and bag will be with us in between 6-8 weeks. If you want us to build the bike up for you then let us know.
I know I am biased but having ridden the fully built bike here in the UK, in Belgium and Germany it has been through its paces. From country lanes, gravel rides and single track the only thing that has held it back has been me. This bike truly does do everything I need it to.
[ngg_images source="galleries" container_ids="17″ display_type="photocrati-nextgen_basic_thumbnails" override_thumbnail_settings="0″ thumbnail_width="120″ thumbnail_height="90″ thumbnail_crop="1″ images_per_page="20″ number_of_columns="7″ ajax_pagination="0″ show_all_in_lightbox="0″ use_imagebrowser_effect="0″ show_slideshow_link="0″ slideshow_link_text="[Show slideshow]" order_by="sortorder" order_direction="ASC" returns="included" maximum_entity_count="500″]
For more information please email us at penpapersteel@gmail.com